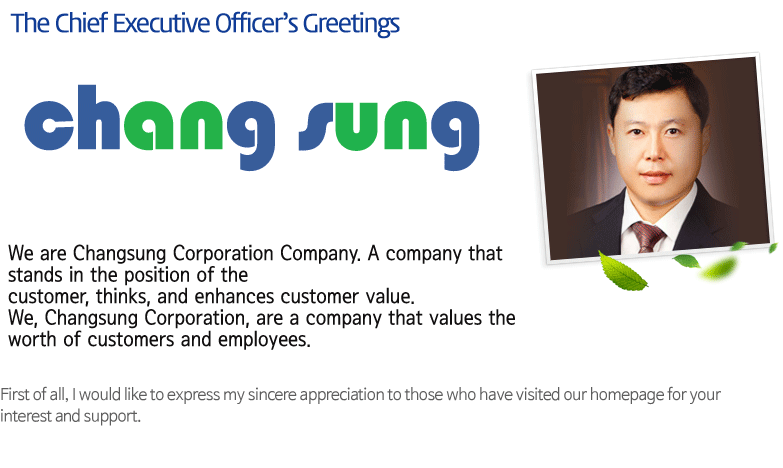 Greetings everyone
Thank you for visiting Changsung Corporation's homepage, and I wish you good health and happiness.
Our Changsung's employees are always striving to increase customer's manufacturing competitiveness, and through the differentiated manufacturing technology from SEMICONDUCTOR, FPD, PCB, SOLAR, AUTOMATION to new technology development, we constantly put in our effort in enhancing our customers' value.
Changsung's employees will continue to impress customers with perfect quality,
And will do our best for the value and happiness of all our customers.
Thank you.